Ardent Light is the English translation of the Spanish surname Luzardo and originated from a vision Ngoc Luzardo had in 2008. Ardent in English means enthusiastic or passionate and Light is the source of illumination to help dispel darkness and ignorance so we can see a whole new world of possibilities. Ardent Light was created in 2010 to help spread peace and enlightenment during this time of massive change and turmoil.
Why We Are In Costa Rica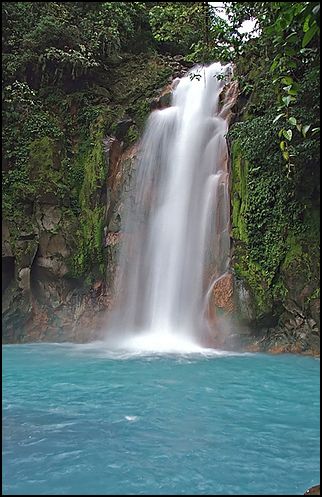 Without ever having been to Costa Rica, the Luzardo family moved Ardent Light from California to Costa Rica on July 11, 2013 to be a part of the solution and not the problem.
I was driven by a vision from humanity's Collective Heart of humanity's Golden Age. In this future (which already exists in the fabric of Time and Space), I saw a world full of happy, healthy, vibrant people living in harmony with all of Nature and the Cosmos. Everything is FREE. Money and government are no longer needed because we healed our own personal and collective wounds and therefore are able to trust each other again; have individual sovereignty through self-governing, cooperating, intentional communities (ecovillages); share goods and services in a sharing/gift/resource-based economy; and restore Mother Earth back to her original pristine state. My mission (which I feel is the mission of all humanity) is to do our part to usher in this amazing future all of our descendants will inherit. ~ Ngoc
To learn more about this vision and how Costa Rica is an ideal country to start making it a reality, see the following articles written by Ngoc: Why Are We Moving to Costa Rica? and Our 'Fall' From Grace & Our Return to Eden.
Ardent Light Ecovillage Community (ALEC) Project
The ALEC Project is ultimately a humanitarian project to significantly reduce the suffering caused by current social, economic, and political systems. As with any humanitarian project, investment of money and labor is needed to establish it. However, the goals and strategies by which it is operated will significantly reduce the need for these investments over time. The ALEC's goal is to be as self-sufficient as possible by producing its own organic food and medicine, spring water, renewable clean energy and fuels, eco-friendly housing, village infrastructure and technology to support work and social activities, and its own personal and household items. The ALEC is open to visitors for retreats, eco-tourism, community-tourism, and vacations, as well as people who would like to reside permanently in the ALEC and make the ALEC their center of activities, vacation home, or the place for their retirement as well as a retirement or safe-haven for their children, grandchildren and many generations to come. The members of ALEC are investors in humanity's future and share our values and believe in our vision. The ALEC members have values that are rooted in family unity and the well-being of children, who are our future. We believe in:
wearing clothes in public
monogamy (see Monogamy: The Ultimate Path to Spiritual Enlightenment blog article)
being sober or fully conscious/grounded by avoiding drugs, alcohol, tobacco, and psychedelics like marijuana and Ayahuasca (see Beyond the Earth Matrix: Soul Harvesting in the Cosmic Matrix & How to Free Yourself)
being financially responsible
a strong work ethic (accountable and reliable)
commitment (we do not give up when the "going gets tough")
doing what we say (making promises we can keep, also known as integrity)
the beneficial use of technology and some modern conveniences
being practical and realistic by avoiding extremism and taking the middle path in many aspects of Life to help reduce chaos and encourage balance, peace, harmony, and practical idealism
Founding Members (The Luzardo Family) — click a photo or name below to learn more about each of us
People Who Are Interested
We have not technically formed the ALEC yet because questions regarding how we will exactly live and work together to achieve our mutual goals need to be figured out first. We are taking the necessary amount of time to prepare ourselves mentally, emotionally, spiritually, physically, legally, and financially for the ALEC because to accomplish our mission, failure is not an option. We need to make this right from the beginning since statistically 90% of intentional communities end up failing due to interpersonal conflict, financial problems, and a lack of a clear and effective self-governance structure that fairly balances individual freedom with the needs of the collective and fosters trust among strangers. We also need to be very selective about who we accept as a part of the ALEC since we have a lot of work to accomplish together and cannot spend most of our time in interpersonal conflict allowing it to derail or significantly slow down our progress. This does NOT mean that we believe we are better or superior to anyone else. It just means we want to be very practical and be conscious of the Law of Cause and Effect.
If you are interested in the possibility of joining the ALEC, please see the Internships, Retreats, Volunteering page to learn about our initial screening process.
Current Projects
We are currently in the infrastructure construction phase. JAL invented a new cob mixture that does not require much clay in the soil and uses no sand. By using cardboard pulp in place of the sand and clay, a new cost-effective cob papercrete that is very hard and enduring is formed.
See the Current Projects page to see videos, more pictures, and learn how we are progressing.
Purpose of This Web Site
The Ardent Light web site is where we will share inspiration and information about why we need to be self-sufficient (free ourselves from the need for money as much as is possible) and how we can be self-sufficient such as:
Intentional Community/Ecovillage (a sustainable alternative for achieving true financial FREEdom)
Sustainable Energy (off-the-grid electricity, water, gas, fuel)
How to produce many other products you need to live and thrive
How to cooperate with other communities for those things you cannot produce yourself
The Ultimate Ideal Goal is to Offer Everything for FREE
The key to achieving FREEdom from money is to make sure that we are clear that our ultimate goal is not about making money, but reducing our dependency on it as much as possible. When we no longer need money, we can share or offer everything for FREE. That does not mean that in the beginning we cannot charge for our products or services (because unfortunately, we will need some money to start us on the path to self-sufficiency since most people will not just give us machinery or tools for free for example), but that we make it clear that our end goal is to get the price down over time as we become more self-sufficient until in the end we can eventually offer it for FREE. Zero expenses means zero need for money. We are doing our best to eliminate all unnecessary expenses, and becoming fully self-sufficient, and inspiring others to be self-sufficient, will enable us to eventually eliminate all other expenses (see The Path to Total FREEdom for ALL to learn more).
All proceeds are greatly appreciated and will be responsibly directed to:
Self-sufficiency projects, including greenhouses and food forests to provide fresh organic food for guests/interns, guest/intern cabins with shared and private bathrooms, communal kitchen, dining, and living areas for guests/interns, educational hands-on workshops, etc.
Community outreach projects such as a scholarship fund for internship programs for those who cannot afford them and adoption of orphans by the tribe
We are just in the beginning stages of all this and hope you will join us in our quest for Utopia for All.
Comments