Ecovillage Communities in Costa Rica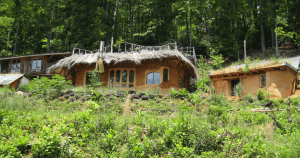 Joining an existing ecovillage community can be a cost-effective way to start living sustainably within a nice support network of a community. Each ecovillage community in Costa Rica is as unique as those who founded them. Though they all share one thing in common and that is sustainable, eco-friendly living. However, the degree of self-sufficiency and sustainability does vary among them depending on their own definitions of what constitutes a "comfortable" lifestyle and the degree of community between members also varies depending on their comfort zone when it comes to sharing of time/labor, money, and resources. As a general rule of thumb, those who favor a more materialistic lifestyle, tend to be less sustainable or eco-friendly since there is more emphasis on possessions, modern comforts and conveniences, and therefore more dependency on money, and therefore less community or sharing among members.
Ecovillages Looking For Members
The following are ecovillages we discovered on the Internet as well as by word-of-mouth living here in Costa Rica. The ones with an asterisk * next to them were the ones we physically visited. We do envision ourselves in the future visiting more of them as our own ecovillage becomes more established in order to start a network of cooperation between them. If you are interested in the possibility of joining the Ardent Light ecovillage or community, see Our Experiment in Tribal Living for details. We know that the Ardent Light ecovillage or community is not for everyone and luckily, there are many others to choose from in Costa Rica such as:
Northern Costa Rica Region
Central/Southern Costa Rica Region
For a list of more ecovillages, see Intentional Conscious Communities of Costa Rica – this is actually a directory of communities that may be more up to date than the list above, but does not list all possible or existing ecovillages in Costa Rica.
If you are interested in joining our ecovillage, see the About Us page to learn more about the Ardent Light Tribe and contact us.
Comments